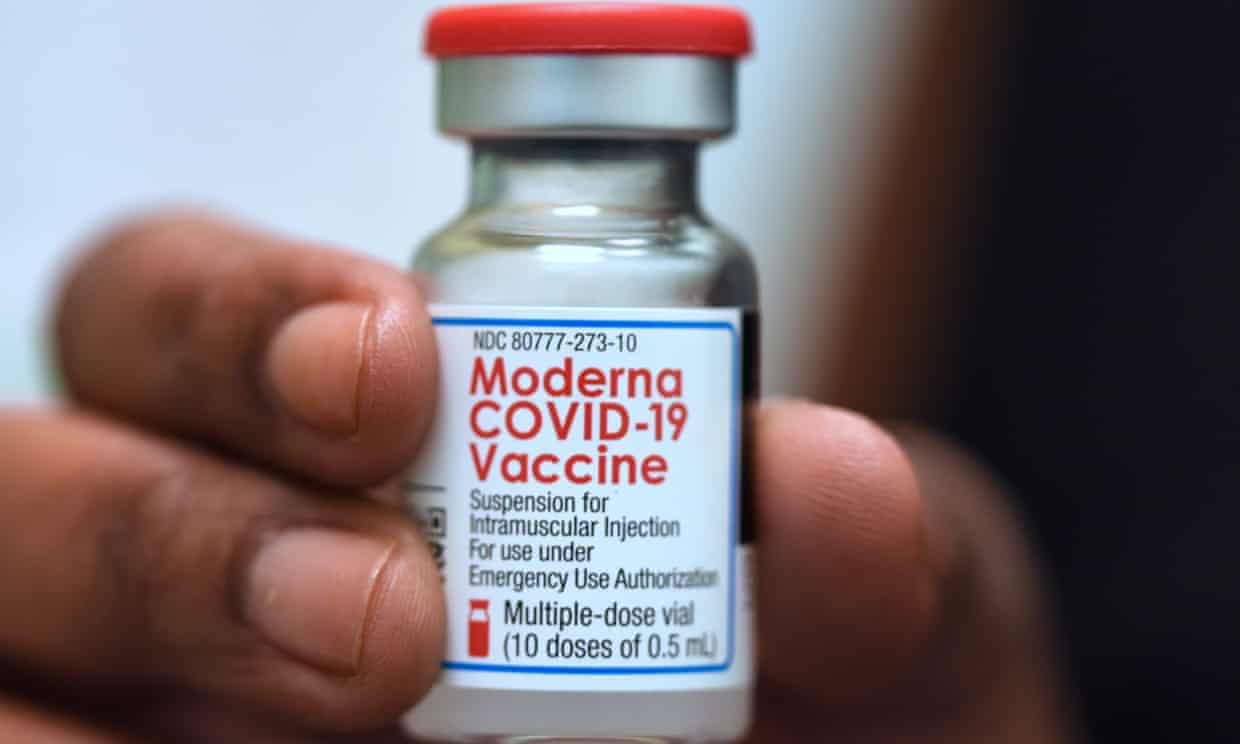 In mid-September the US became the least vaccinated member of the world's seven most populous and wealthy democracies. Photograph: Paul Hennessy/SOPA Images/REX/Shutterstock
Low vaccine rates may be the predictable outcome subject to entrenched social forces that have diminished American health and life expectancy since the 1980s, health researchers say
....There are very specific, well-documented reasons that Americans are hesitant to take vaccines. They vary from the troubling way the medical system treats people of color, to vaccine misinformation campaigns overwhelmingly popular in conservative circles....
Governor Hochul outlines plans as mandate deadline looms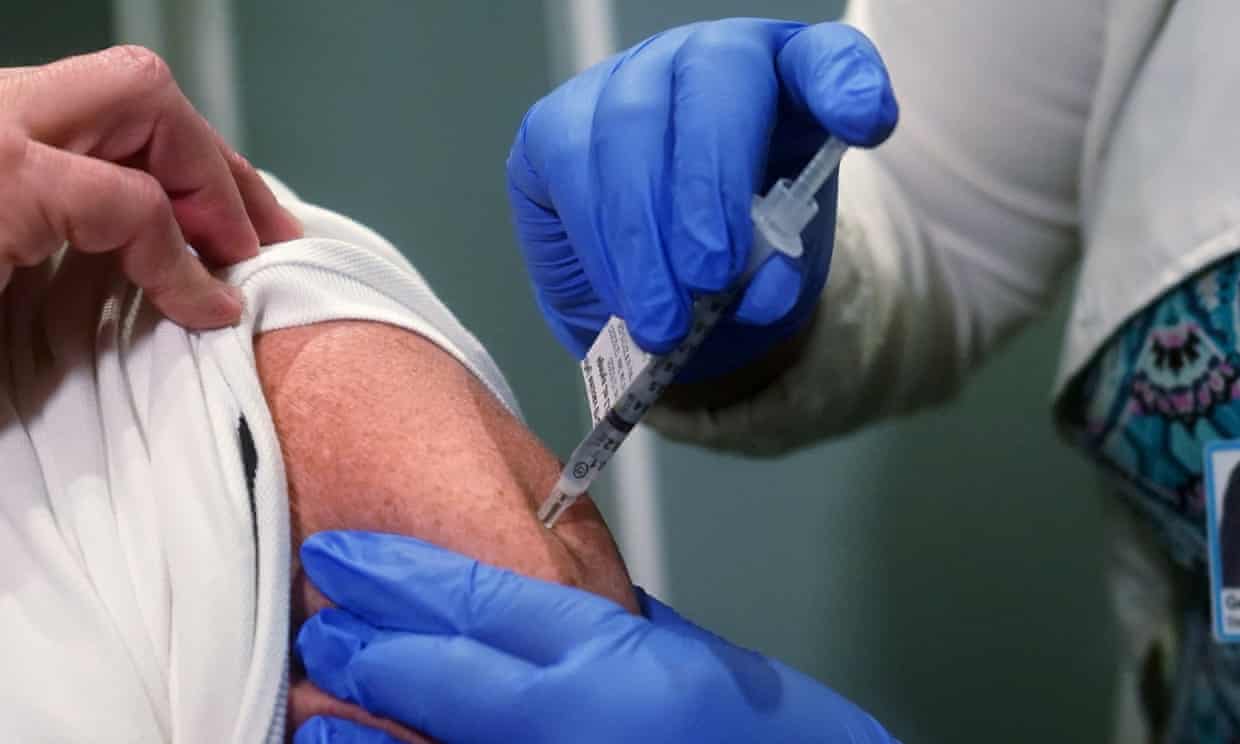 A nurse receives one of the first Covid vaccinations at Mt Sinai Hospital in New York. Photograph: Carlo Allegri/Reuters
....Some 16% of the state's 450,000 hospital staff, or roughly 70,000 workers, have not been fully vaccinated, the governor's office said....
Renters and people of color are most likely to be living without water or flushing toilets in some of America's wealthiest cities, new research shows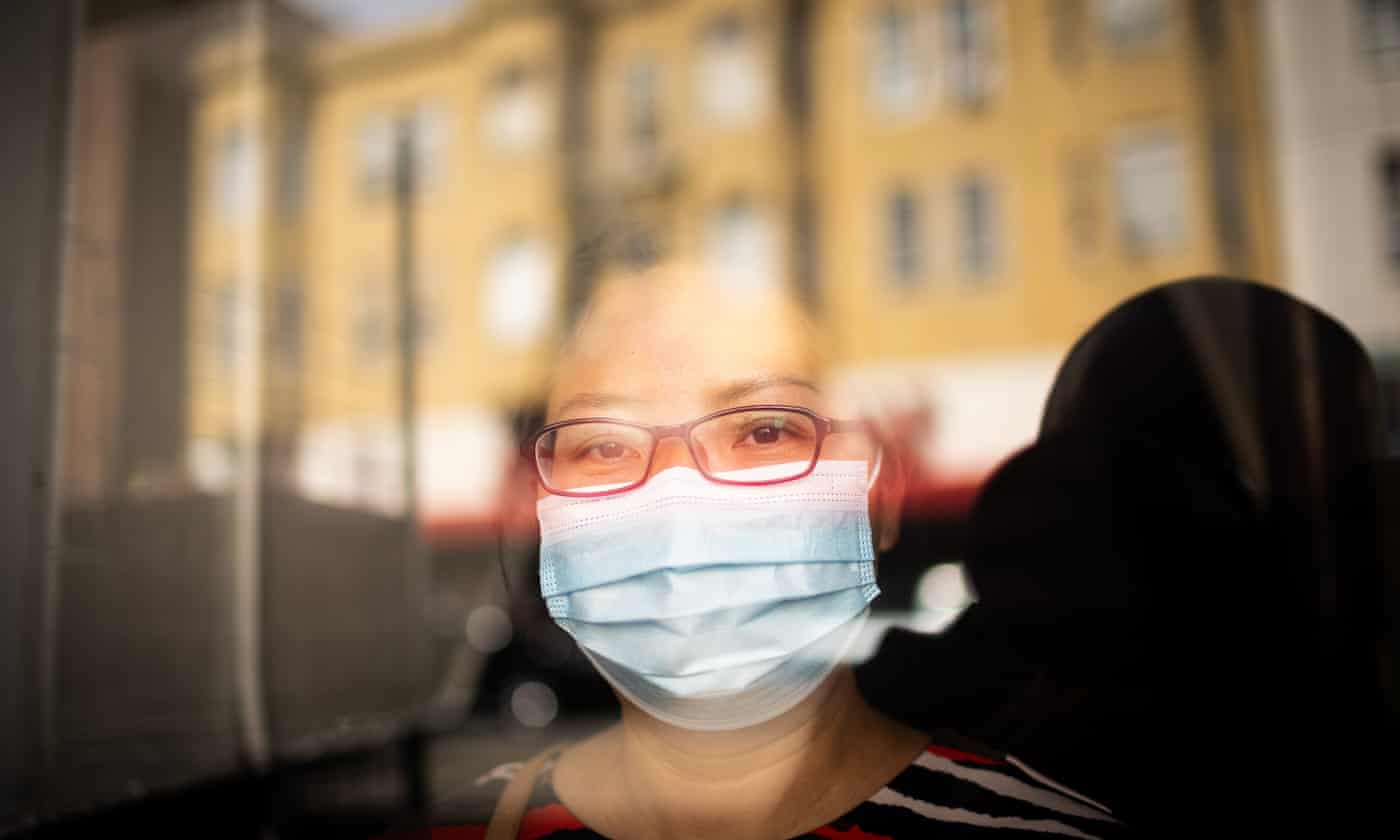 Yan Yu Lin in front of her apartment building, where she struggles with substandard plumbing, in San Francisco's Chinatown on 2 August 2021. Photograph: Max Whittaker/The Guardian
...."The story of plumbing poverty in San Francisco is inextricably tied to unaffordable housing, declining incomes, post-recession transformations in the California rental sector, and racialized wealth gaps, fueled by a kind of 'anti-Black urbanism' that has either driven Black San Franciscans into more precarious housing conditions or out of the Bay entirely," said Katie Meehan, lead researcher of the PPP and professor of environment and society at KCL.
The problem is nationwide....
Nina Lakhani
in New York and
Maanvi Singh
in San Francisco
|
The Guardian
| 21.09.27
In 'canned' hunts, captive animals are shot for meat and trophies but ranchers say they need to make money and exotic animals offer a steady revenue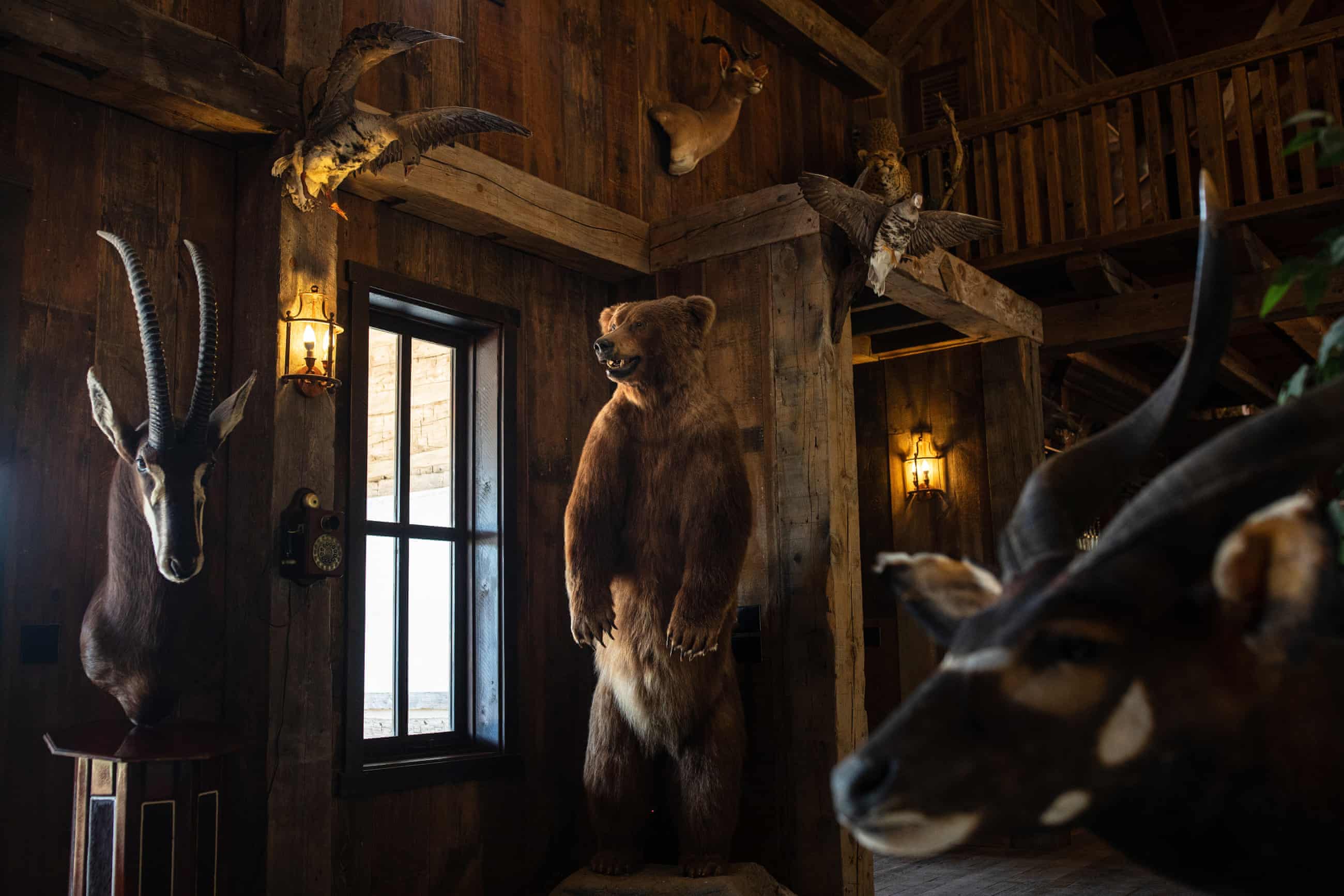 A taxidermy Alaskan brown bear and other animals at the Ox Ranch near Uvalde, Texas. Photograph: Tamir Kalifa/The Guardian
I
n the rolling expanse of rural west Texas, a Southern white rhinoceros named Killian has learned to come when he's called. Killian stands there like a big fat puppy, hoping someone will dare to pet him. He and his rhino companion, Sebastian, like rubdowns far better than treats....