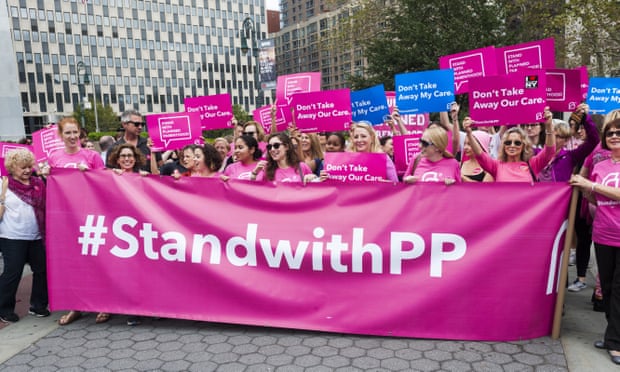 Planned Parenthood's women's health services go way beyond abortions. Which are legal. Photograph: Richard Levine/Demotix/Corbis
Women (and men) across the country have gone there when they couldn't go anywhere else – and that makes them loyal and grateful
On October 2, SolarCity announced that it has developed the world's most efficient solar panels. The new panels convert more than 22% of sunlight into electricity. SolarCity will begin producing the first of the new panels in small quantities this month at its 100 MW pilot facility. Later, production will shift to the company's new 1 GW facility in Buffalo, New York. It expects to build up to 10,000 solar panels every day at that facility when it reaches full capacity.
SolarCity's panel was found to have 22.04% module level efficiency by Renewable Energy Test Center, a third party certification testing provider for photovoltaic and renewable energy products. SolarCity's new panel — created via a proprietary process that significantly reduces the manufacturing cost relative to other high-efficiency technologies — is the same size as standard-efficiency solar panels but produces 30-40% more power. SolarCity's panel also performs better than other modules in high temperatures, which allows it to produce even more energy on an annual basis than other solar panels of comparable size.
The company expects to install the new, record-setting solar panel on rooftops and carports for homes, businesses, schools, and other organizations, but it will also be excellent for utility-scale solar fields and other large-scale, ground-level installations.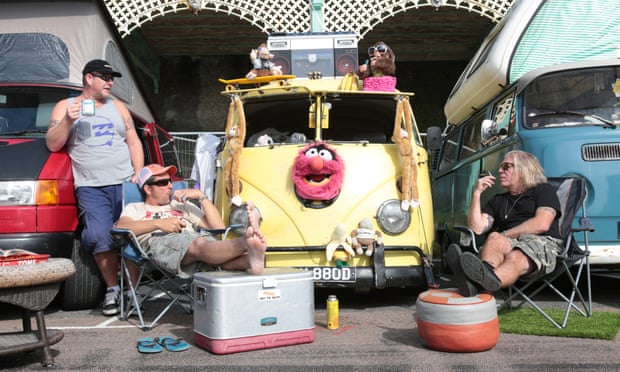 Volkswagen enthusiasts enjoy the sunshine at the annual Brighton Breeze rally weekend. Photograph: David McHugh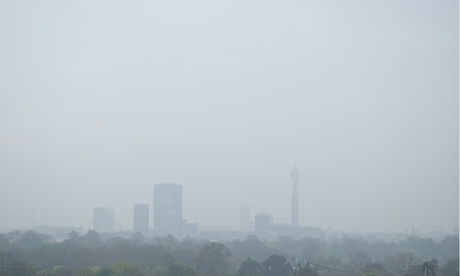 A view of London from Primrose Hill, with the air hanging heavy. Photograph: Michael Bowles/Rex
Ministers need to take responsibility for the effects of pollution on public health
Scientists working off west Africa in the Cape Verde Islands have found evidence of a megatsunami that dwarfs anything humans have ever seen. They say the sudden collapse of a volcano around 73,000 years ago created an 800-foot wave that engulfed an island more than 30 miles away.
They warn the collapse of volcanoes could be far more catastrophic that previously thought.
The study appears today in the journal Science Advances, and revives the debate over whether sudden giant collapses present a realistic hazard today around volcanic islands or distant continental coasts.
'Our point is that flank collapses can happen extremely fast and catastrophically, and therefore are capable of triggering giant tsunamis,' said lead author Ricardo Ramalho, who did the research as a postdoctoral associate at Columbia University's Lamont-Doherty Earth Observatory.
Funding geothermal and solar energy projects can help to provide clean, reliable, renewable power to people, boosting green growth and reducing poverty
Across Africa and around the world, low-carbon renewable energy is emerging as the go-to green growth and poverty reduction strategy. Kenya, Ethiopia and Tanzania are pursuing geothermal power, while countries in the Middle East and north Africa are focusing their efforts on expanding solar power. Still others are exploring mini-grid and off-grid solutions in wind and solar to supply the poorest and hardest-to-reach rural communities.
More than 1 billion people worldwide still lack access to electricity that could enable them to light their homes, cook or pump clean water.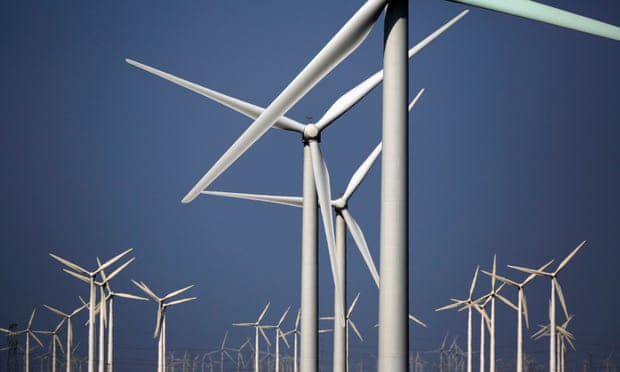 The threat of climate change to the global economy has come to the fore in the past year, with various reports estimating the damage from natural disasters and rising sea levels to be in the hundreds of billions of dollars. Photograph: Carlos Barria/Reuters
Survey of 440 sustainability workers around the world finds companies are taking steps to reduce their carbon footprints
---
"Forecasts indicate that the generation of hydrogen from sunlight using high-efficiency semiconductors could be economically competitive to fossil energy sources at efficiency levels of 15 % or more. This corresponds to a hydrogen price of about four US dollars per kilogramme", says Prof. Thomas Hannappel, from the photovoltaics group at TU Ilmenau, who was academic advisor for the work.
A growing body of evidence suggests pollution can do a number on the brain. The July/August Mother Jones cover story chronicled the research connecting neurodegenerative diseases like Alzheimer's and Parkinson's to the dirty air we breathe; studies have found that pollution may also age the brain prematurely. And according to new research from the University of Texas-El Paso, pollution's damage to the brain may start even sooner than was previously thought: Fourth and fifth graders exposed to exhaust emissions, researchers found, don't do as well in school as their peers who breathe cleaner air.
Though Canada's system is the second most expensive in the world per capita, it would save America $1.3 Trillion/yr and cover everyone
[All the other OECD countries negotiate much lower drug & medical procedure costs]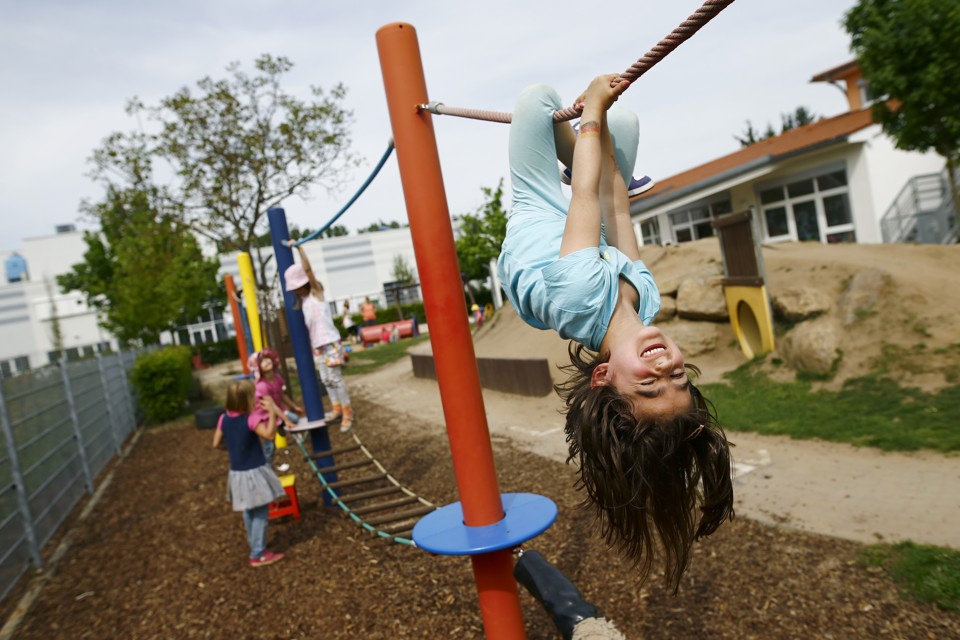 Kai Pfaffenbach / Reuters
Forget the Common Core, Finland's youngsters are in charge of determining what happens in the classroom.
Another deliberately misleading article claims Sanders' tax plan will cost the American people $15 trillion. Please
The Washington Post just ran an attack on Bernie Sanders that distorts not only what he's saying and seeking but also the basic choices that lie before the nation. Sanders, writes the Post's David Fahrenthold, "is not just a big-spending liberal. And his agenda is not just about money. It's also about control."
Hairdressers from Duesseldorf cut hair for free at a refugee accommodation centre. Photograph: Caroline Seidel/EPA

Authorities are reportedly concerned about the risk of a 'breakdown of provisions', with forecast up from previous estimate of 800,000 to 1 million

Palestinians stand near a burning barricade during clashes with Israeli security forces in the East Jerusalem neighbourhood of Issawiya. Photograph: Ammar Awad/Reuters

Prime minister orders tough measures after four Israelis killed in two attacks related to tensions over Jerusalem holy site

At least 96 Palestinians have been wounded by live rounds or rubber-coated steel bullets in clashes with Israeli forces and settlers since Saturday evening, the Palestinian Red Crescent said.

Dr. Abed Rabbo Manasra told Ma'an late on Sunday that 28 Palestinians had been shot with live rounds, while at least 68 were hit with rubber-coated steel bullets.

The 96 were among at least 220 Palestinians to have been injured during the clashes, Manasra said, with others suffering excessive tear gas inhalation or beatings by soldiers or settlers.

The next phase of our campaign will champion solar power and its potential to transform the global energy supply. Photograph: Tom Payne/Alamy

With crucial climate talks on the horizon, Keep it in the ground turns its focus to hope for the future – the power to change and the solar revolution. Join us and help make that change happen

Divided we're small, but united we're mighty. Photograph: Janice Hazeldine / Alamy/Alamy

The issue is too pressing to wait for action at federal and international levels. Small communities can – and must – act

When it comes to the impact of dairy farms on the environment, it seems we don't want to talk about it. Photograph: Graham Dunn/Alamy Stock Photo

If a river was polluted by any other industry than farming, there'd be outrage. But we don't want to know about the impact of our livestock

Many high-school graduates must choose between two bad options: a four-year program for which they're not academically or emotionally prepared, or job-specific training that might put a ceiling on their careers.

Hillary Clinton: 'we can no longer allow guns to fall into the hands of domestic abusers, other violent criminals, and the seriously mentally ill.' Photograph: MediaPunch/REX Shutterstock/MediaPunch/REX Shutterstock

The Democratic presidential candidate says she would also roll back legal immunity for the gun industry as she attempts to seize the policy initiative

Democratic presidential candidate Senator Bernie Sanders speaks in Springfield, Massachusetts. Photograph: Michael Dwyer/AP

Vermont senator and Democratic presidential candidate draws huge crowd in Massachusetts for stump speech sprinkled with sketched ideas for reform

Bernie Sanders decried "an institutional racism that allows and continues to allow unarmed African Americans to be killed by police" on Saturday night, as he preached to a huge crowd in Boston that welcomed the Democratic presidential candidate's now familiar vision of "political revolution".

Sanders alluded to a string of high-profile police killings of unarmed black people, and to a subsequent series of grand jury decisions not to indict officers involved in some cases.

"It is not easy being a cop today," Sanders told the crowd. "Many of them are underpaid, their schedules are terrible, and their family life is very stressful.

"But like any other public official when a police officer breaks the law that officer must be held accountable."

Paul Krugman (Credit: Reuters/Chip East)

It used to be the party of Big Energy -- now it's just the party of Old

New York Times columnist Paul Krugman wrote on Monday that the current crop of GOP presidential candidates should make liberals pine for the halcyon days of the George W. Bush adminstration and the Cheney energy task force, which "by the standards of today's Republican Party...was enlightened, even left-leaning."

As Krugman wrote,

you might expect people like Mr. Rubio, who says he wants to "unleash our energy potential," and Mr. Bush, who says he wants to "unleash the Energy Revolution," to embrace wind and solar as engines of jobs and growth. But they don't. Indeed, they're less open-minded than Dick Cheney, which is quite an accomplishment. Why?

Part of the answer is surely that promotion of renewable energy is linked in many people's minds with attempts to limit climate change — and climate denial has become a key part of conservative identity. The truth is that climate impact isn't the only cost of burning fossil fuels, that fossil-fuel-associated pollutants like particulates and ozone inflict huge, measurable damage and are major reasons to support alternative energy. Furthermore, renewables are getting close to being cost-competitive even in the absence of special incentives (and don't forget that oil and gas have long been subsidized by the tax code.) But the association with climate science evokes visceral hostility on the right...

SCOTT ERIC KAUFMAN |

Salon

Robot Taxi is expected to intensify the global race to launch unmanned vehicles on to the consumer market. Photograph: Yuya Shino/Reuters

Fujisawa residents will be ferried in driverless cars, which, if successful, could be used to transport spectators for the 2020 Tokyo Olympics

The elite university still honors the South Carolina senator best known for praising the morality of slavery and white supremacy.

To John C. Calhoun, "freedom was based on slavery."
Amid 142 school shootings since Sandy Hook, states have moved to allow more guns on campuses. Oregon is one of a handful that allows concealed carry

There's a disparity between overwhelming public approval for modest gun control reforms and an almost total stasis gripping Congress on the issue

Despairing of any action from Congress, Obama issued 23 executive orders under his own presidential powers that fine-tuned some regulatory areas without ever truly tackling the problem.

But the ongoing stream of mass shootings has been testimony to the inefficacy of those measures. With sickening regularity,Obama has been forced to stand in front of the White House podium and give yet another rendition of his post-tragedy address, like a gun rampage edition of Groundhog Day. Each time he has made the speech, his words have come across as a little more limp, a little more pro forma – "routine" was how he himself put it on Thursday.

Guns are on display at Roseburg Gun Shop in Roseburg, Oregon, on October 2, 2015 Photograph: AFP/Getty Images

Alan Yuhas asks what gun control proposals could be passed in the United States today and what is stopping them being enacted into law

Presidential candidates' reactions to latest mass shooting adhered to party lines, as Democrats pushed for stricter laws and GOP was quick to blame mental illness

The Vatican said Francis's meeting with Kim Davis 'should not be considered support of her position in all of its aspects'. Photograph: Getty Images & Rex

Rome seeks to end confusion over meeting with Kentucky clerk jailed for refusing to issue same-sex marriage licences

The state has a strict voter ID law, yet more than 30 offices, many of them across the "Black Belt," are set to close.

Ryan McBride/ZUMA ; Global Photos/ZUMA

Build a wall! Let Russia fight ISIS! GOP ideas are so simple-minded that they almost can't be serious. They're not

The new Pew interactive covers 1850 to 2013.

Pinpoint air strikes in Syria – Russia's military intervention is seen as more provocative than decisive by opponents of President Bashar al-Assad. Photograph: Tass

Russia's bombing of rebel positions has angered countries in the region that have been trying to oust Syria's President Bashar al-Assad. Analysts say Saudi Arabia, Qatar and Turkey are now likely to increase military aid to the anti-Assad groups they support

Thronged crowds enjoy the car ban at the Champs Elysées. Photograph: Tom Craig/Demotix/Corbis

Vehicle ban, applied to just 30% of French capital, showed encouraging results – but new report says nation has far to go

Flooding in Cannes, France. The city's mayor described water levels reaching halfway up car doors and trees left uprooteed on the main drag. Photograph: Stuart Dredge for the Guardian

Violent storms and flooding send water cascading through Antibes, Cannes and Nice, inundating a retirement home and killing three people inside

A bruised Asgari Begum, mother of Muslim farmer Mohammed Akhlaq, who was killed by a Hindu mob, stands by the entrance of her home on Friday. Photograph: Manish Swarup/AP

In Bishara, near Delhi, fear and tension are both on the rise as India's nationalist right and its Muslim minority live uneasily together

Fires burn in part of the MSF hospital hit by an airstrike. Photograph: MSF/AFP/Getty Images

A US airstrike appears to have hit a hospital run by Médecins Sans Frontières in the Afghan city of Kunduz, killing nine staff members and injuring up to 37 people.

Smoke rises from burning rubbish as people queue during the distribution of food at the refugee camp in Calais, France. Photograph: Regis Duvignau/Reuters

The first study of conditions in the migrant and refugee camp reveals the shocking reality inside one of Europe's largest shanty towns, where about 3,000 residents, including an increasing number of women and children, are living in conditions "far below any minimum standards for refugee camps".

After two and a half decades of growing back together, huge gaps remain between the two former halves. We take a look at how they compare

The Berlin Institute for Population and Development concluded in a recent study that half of all Germans believe there are more differences between "Ossis" (easterners) and "Wessis" (westerners) than commonalities.

The report, titled How reunification is going – how far a once-divided Germany has grown together again, found there is now little to distinguish life in the east and west in many regards, but there are still huge differences.

REUTERS

Volkswagen is struggling to come to terms with the vast emissions scandal of its own making. Lawsuits, official inquiries, a potential ratings downgrade: The company is facing myriad risks. The ultimate price tag could be in the tens of billions.

Tommaso Rada / DER SPIEGEL

Portugal's economic resurgence is a remarkable success story. Only four years ago, the country was forced to turn to the EU for a bailout. Today, a new generation of entrepreneurs and start-ups have fueled a turnaround and fostered a new national spirit.

Ricci Shryock/ DER SPIEGEL

It was over 25 years ago that former Chad dictator Hissène Habré terrorized his population with the blessing of the Reagan White House. Now, he is on trial in Dakar. The proceedings could become a milestone of international criminal law.

The complicity of mainstream politicians is not the whole story. Finance today is global, while democratically legitimate politics operates on a national level. Banks can play off one country or block of countries against the other, threatening to pack up and leave if a piece of regulation should be introduced that doesn't agree with them. And they do, shamelessly. "OK, let us assume our country takes on its financial sector," a mainstream European politician told me. "In that case, our banks and financial firms simply move elsewhere, meaning we will have lost our voice in international forums. Meanwhile, globally, nothing has changed."

This then opens up the most difficult question of all: how is the global financial sector to be brought back under control if there is no global political authority capable of challenging it?

Seven years after the collapse of Lehman Brothers, it is often said that nothing was learned from the crash. This is too optimistic. The big banks have surely drawn a lesson from the crash and its aftermath: that in the end there is very little they will not get away with.

Investors are buying loans at a discount, often as much as 30 percent.

In a statement, Ms. Warren accused HUD and the F.H.F.A of "lining up with the Wall Street speculators."

"Wall Street is interested in profits, not in working out a way for people to stay in their homes," she said.

One of the biggest buyers of distressed mortgages is Lone Star Funds, a $60 billion private equity firm based in Dallas. The firm, which is also buying soured mortgages directly from banks, has raised billions of dollars from investors, including public pensions, to invest in distressed home loans.

The private equity firm's practices in dealing with delinquent borrowers was the subject of a front-page article in The New York Times this week.

When Congress designed temporary work visa programs, the idea was to bring in foreigners with specialized, hard-to-find skills who would help American companies grow, creating jobs to expand the economy. Now, though, some companies are bringing in workers on those visas to help move jobs out of the country.

I recently wrote about British politician Tony Benn's speech, a "ten-minute history of neoliberalism." Near the beginning Benn says, "This country and the world have been run by rich and powerful men from the beginning of time." If the "beginning of time" means the start of humanity's post-Stone Age history, that's a period more than 5,000 years long. A brief window opened in the mid-1800s, with the beginning of trade unionism and, in the U.S., the New Deal, when "rich and powerful men" were no longer as in charge as they have always been. That brief window, the blink of an eye compared to the rest of human history, is now closing.

Then we looked at a recent Noam Chomsky interview and noted as he does that the "economic system" being evolved in that closing window, what I've called "modern capitalism" — "capitalism" as practiced today — isn't capitalism at all, but merely theft, the adult equivalent of bullies taking lunch money, or the Roman ruling class enslaving most of Europe to work the land, which only the ruling class owns.

Nor is "modern capitalism" a market in any sense that matters. Is a monopoly on all essential products a market? Only in the most reduced sense; only in the sense that "0" is a number. Only in the sense that one person, living alone, is a family. Only in the sense that a man in a meadow talking to silent birds is a conversation.

In other words, that closing window brings us back to Tony Benn's original description, a world "run by rich and powerful men." Period. Those pieces are here and here, and they set up the following.

Can Sanders Reopen that Closing Window?....

---