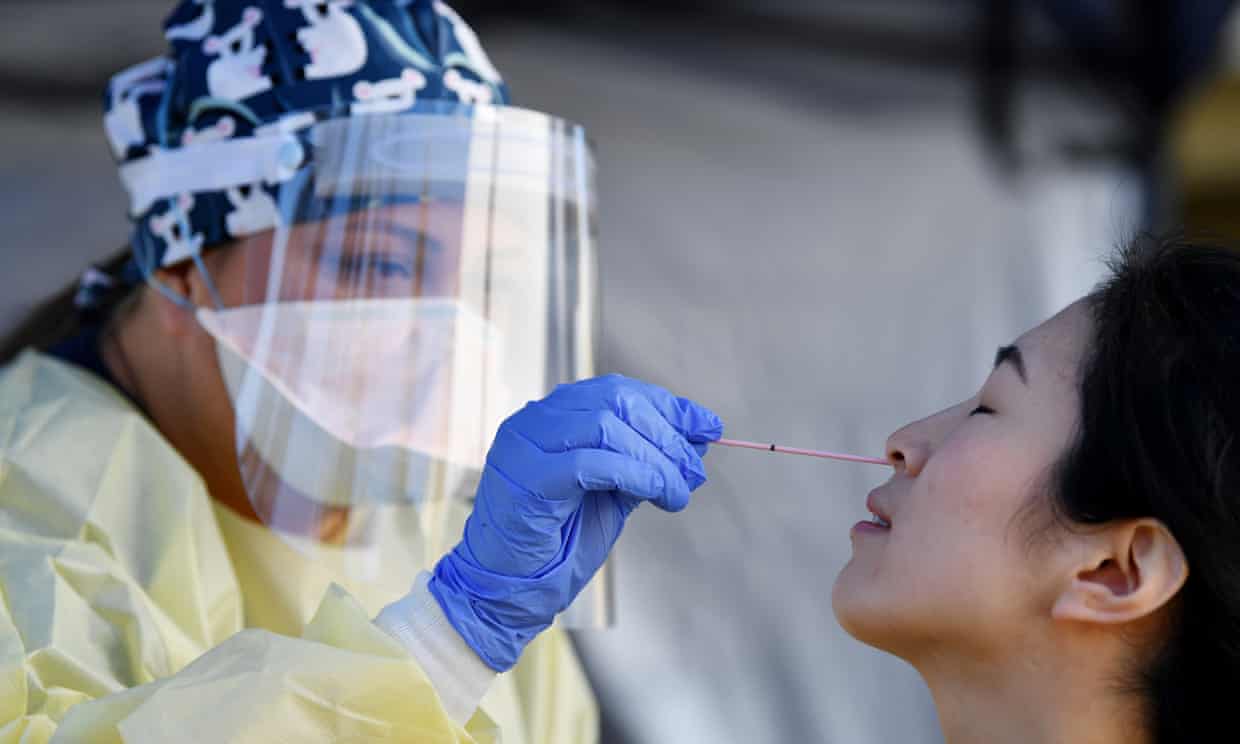 'Letting everyone get infected is a strategy that, even ignoring the enormous death toll, could leave us much worse off as a society.' Photograph: David Mariuz/EPA
There are worrying trends about long-term damage, even in those with milder symptoms
....the impact of Covid-19 can't be boiled down to a single number. For some, it causes death. For others, it causes lengthy ICU stays, which are themselves dangerous. Long-term mechanical ventilation, while hailed as the saviour of humanity early in this crisis, is associated with a host of serious health problems such as bacterial infections, ulcers and more. Even for those not admitted to ICU, there are worrying trends emerging indicating the potential for long-term organ damage such as kidney injury, or severe psychiatric issues....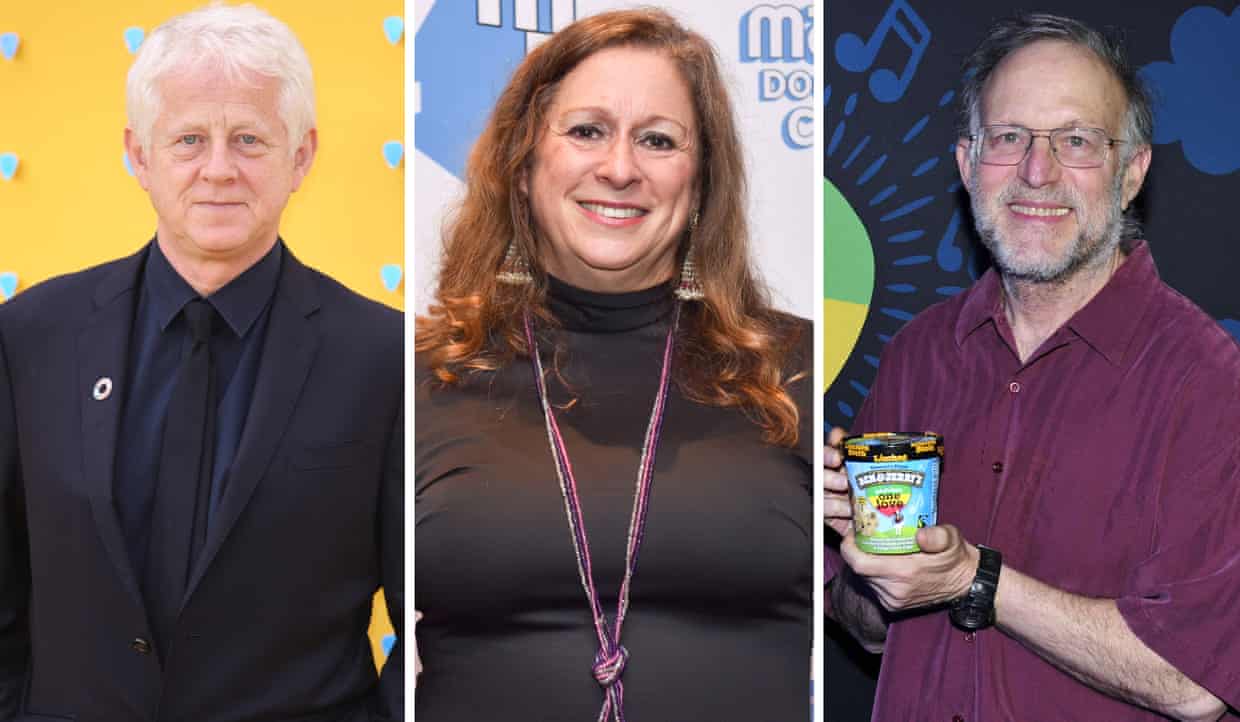 Richard Curtis, left, Abigail Disney and Jerry Greenfield are among the letter's signatories. Composite: Getty Images
Exclusive: Group of 83 wealthy individuals demands 'immediate, substantial and permanent' higher taxes 'on people like us'
...."The problems caused by, and revealed by, Covid-19 can't be solved with charity, no matter how generous. Government leaders must take the responsibility for raising the funds we need and spending them fairly," the letter says. "We owe a huge debt to the people working on the frontlines of this global battle. Most essential workers are grossly underpaid for the burden they carry."
The group released the letter ahead of this weekend's G20 finance ministers and central bank governors meeting. They called on politicians to "address global inequality and acknowledge that tax increases on the wealthy and greater international tax transparency are essential for a viable long-term solution".
The number of super-rich people continues to grow despite the economic impact of the coronavirus crisis and global lockdowns. Jeff Bezos, the world's richest person and the founder of Amazon, has seen his fortune swell by $75bn so far this year to a record $189bn.
There are more than 500,000 people in the world classed as "ultra-wealthy" with fortunes of more than $30m (£26.5m). That means there are more ultra-wealthy people around the world than the populations of Iceland, Malta or Belize.
There have been repeated calls for the super-rich to contribute more following the Covid-19 crisis. Critics have pointed out that while Bezos has donated $100m, it represents less than 0.1% of his estimated fortune....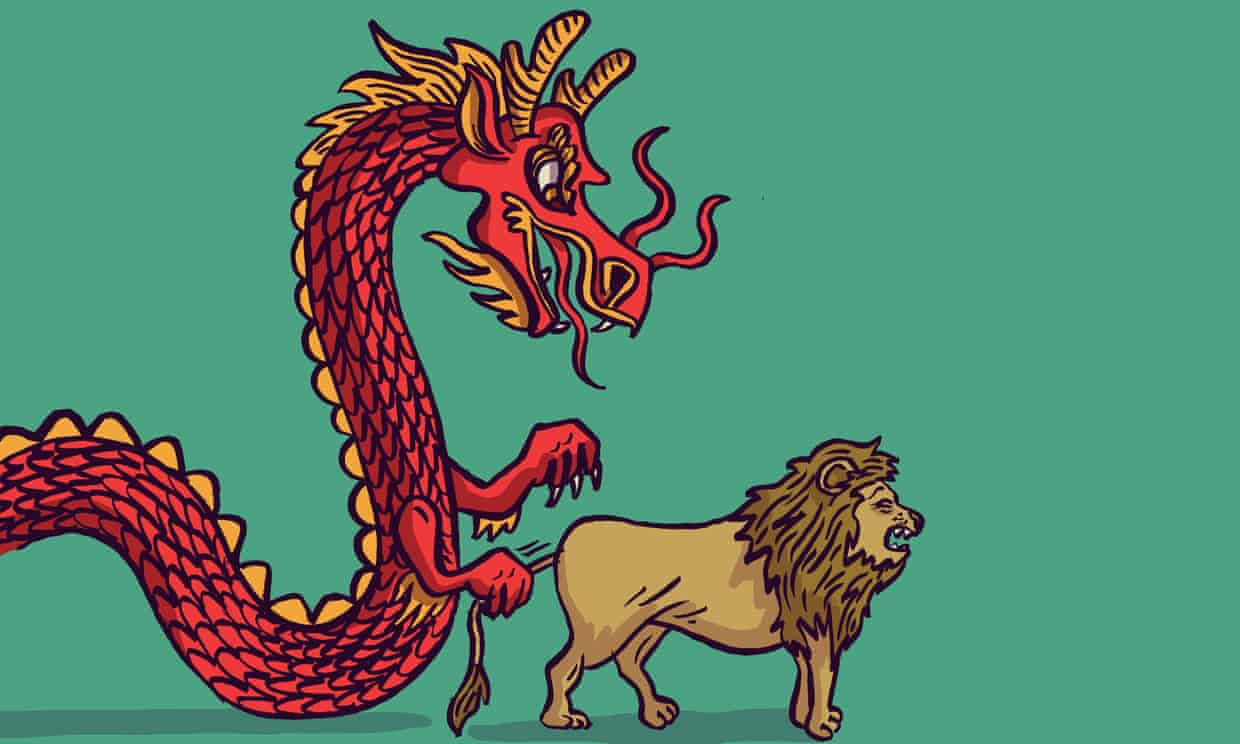 Britain and China. Illustration: Dominic McKenzie/The Observer
Threats of reprisals over help for Hongkongers and refusing 5G technology should be taken very seriously
....The Communist party's preparedness to act tough on the UK far predates President Xi Jinping. How, then, should we understand ambassador Liu Xiaoming's warning about the British offer of a pathway to citizenship to the British nationals overseas (BNOs) in Hong Kong?
BNOs are people who were born in the Crown colony of Hong Kong before 1 July 1997. They are British nationals by birth, though without the right of abode in the UK. No one born in Hong Kong after it became a Chinese special administrative region is entitled to BNO status. Thus, the latest British offer does not apply to Hongkongers who were born Chinese citizens (post 1997). If BNOs who choose to come, live and work in the UK do so for five years without being a charge on the public purse, they will be able to apply for UK citizenship.
According to Liu, the British offer is an interference in China's domestic affairs and one that will be met with consequences.
But why should a British offer to end the less advantageous treatment of a group of British nationals be grounds for retaliation by China? Would it be defensible for the UK to threaten China if Beijing announced a policy to accord its Uighur minority the same citizenship rights as its majority Han population?....
Thirty-three rivers break water level records as relief funds criticised as inadequate
Record rainfall and severe flooding create dramatic waterfalls in China – video